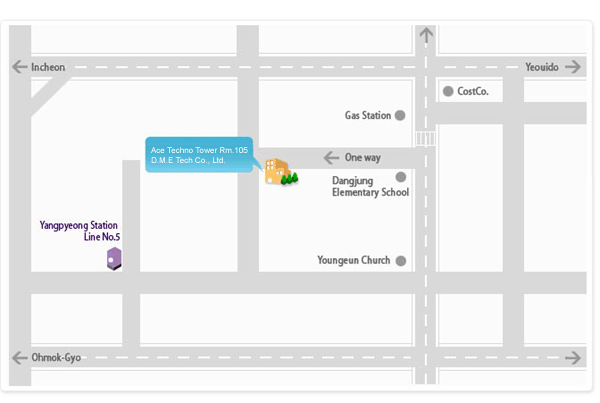 Address : ACE Techno Tower Rm. No. 105, Yangpyung-Dong 3Ga, Youngdungpo-gu, Seoul, Korea
#150-103
Tel : 82-2-2632-2040/0435
Fax : 82-2-2632-3938
By Metro subway line No.5 : Get out of Yangpyung Station. Then you will find e-Biz Center building.
Turn left along side that buliding and walk straight 50 meters.
By car : Cross the YANG-WHA bridge (Han River) and go straight until you reach the Dang-Jung
Elementary School which is next to our building.